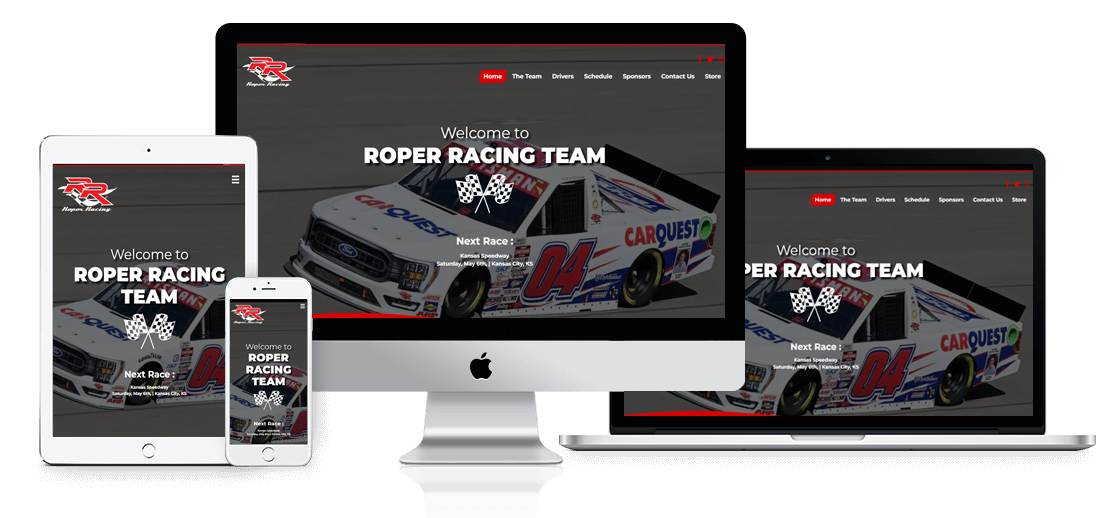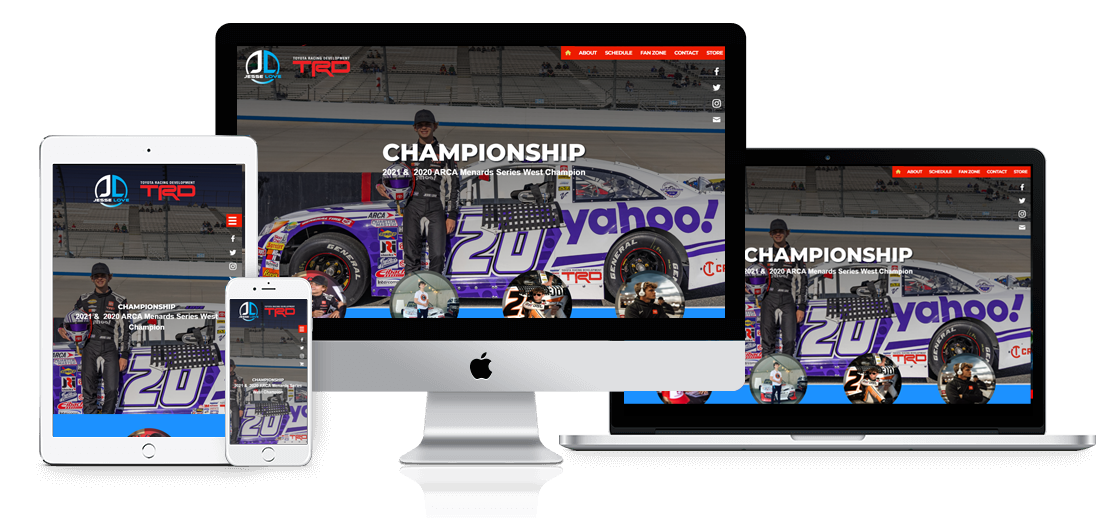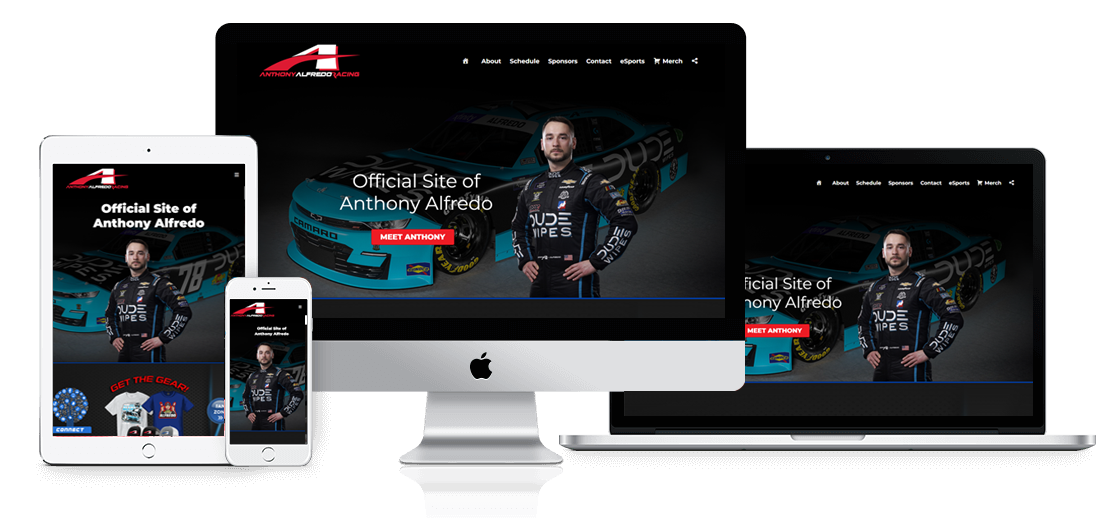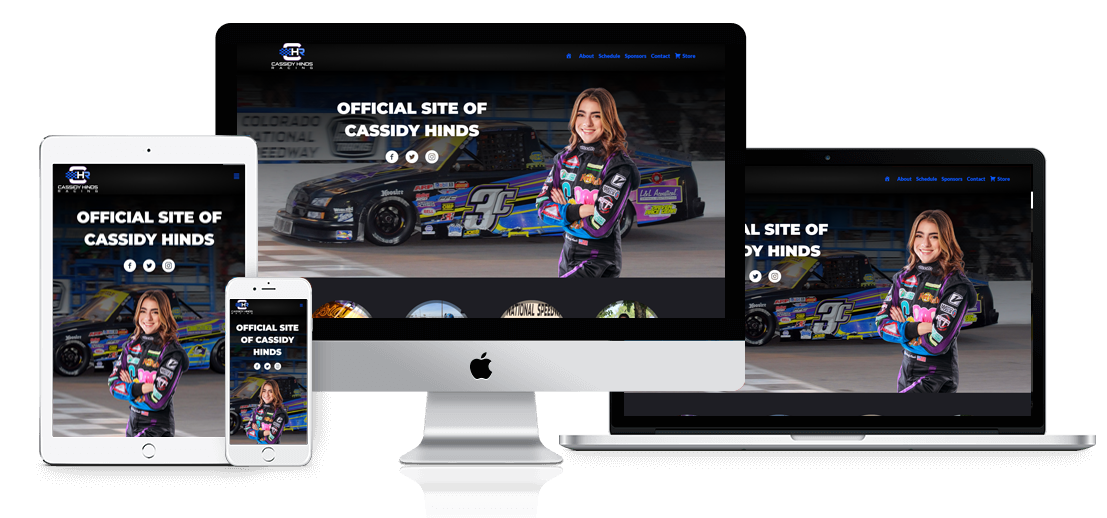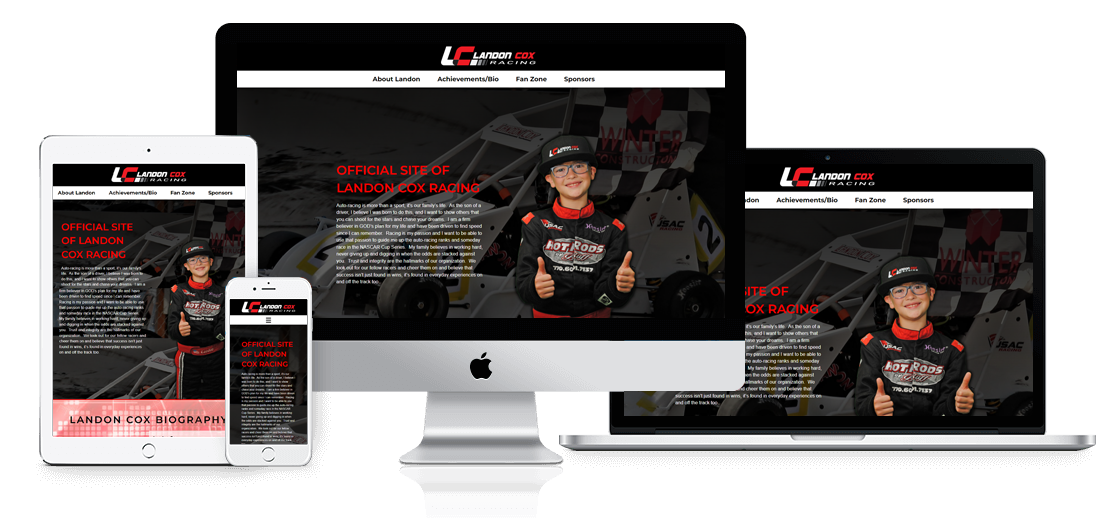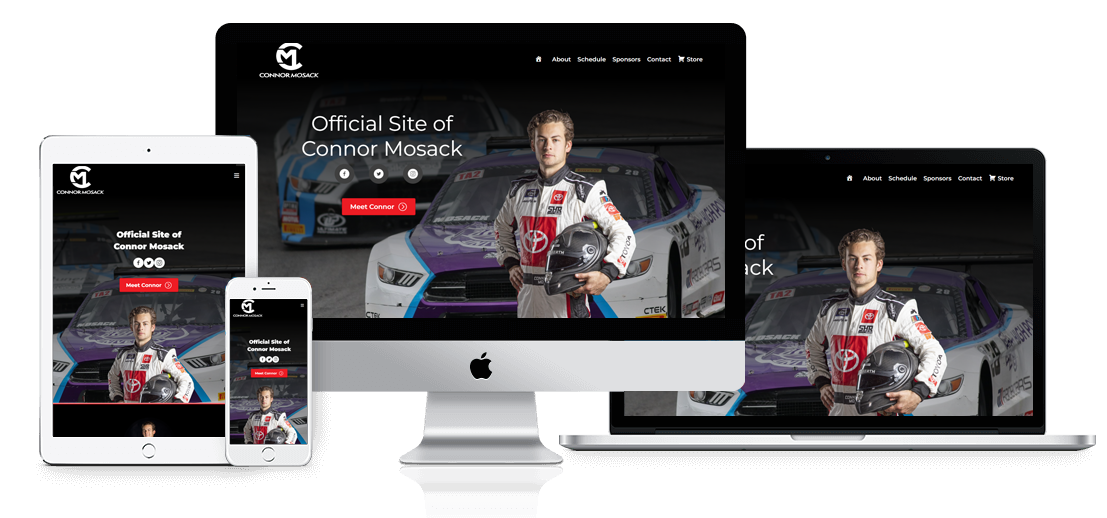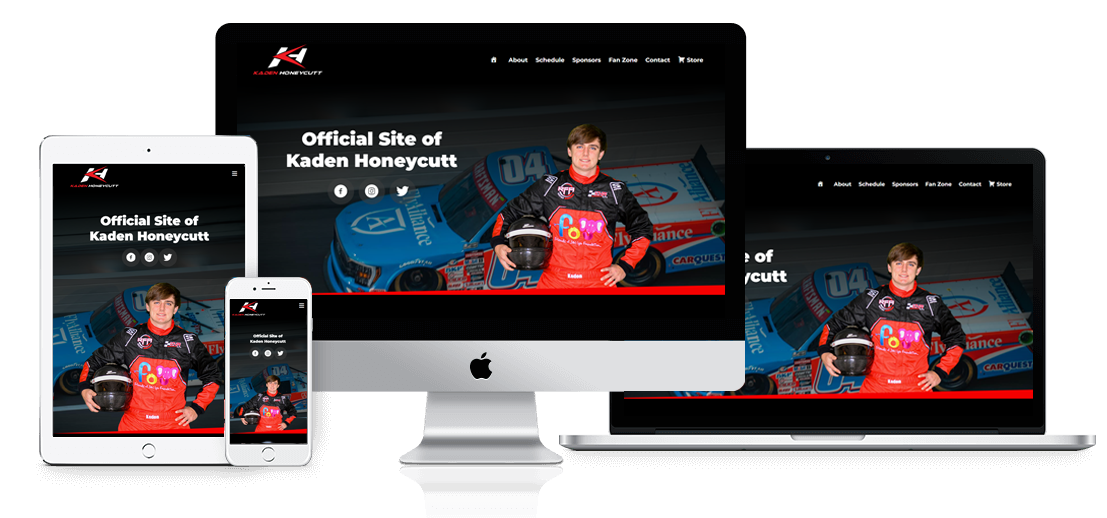 Design plays an important role in creating an identity in the auto racing community.  With a strong, eye-catching, and unique design that is consistently used, you will have more visibility and brand recognition in the Motorsports World.  At Victory Lane Design we specialize in one thing Driver and Race Team Website Design and Branding! 
SAVE 30% WITH RACE FACE DIGITAL ENROLLMENT


MOTORSPORTS WEBSITE DESIGN
If you don't have a powerful and visible personal brand, you are putting yourself at a disadvantage in almost every aspect of your professional and personal life. Personal branding has become a requirement for anyone looking to get noticed and take their racing career to the next level or to build corporate relationships. The Deluxe Pro-Package includes all of the following...
Custom Driver Website (8-10 Pages)
Logo Design
Professional Motorsports Marketing Deck
Social Media Graphics
Race Driver/Team Hero Card Design (100 Prints Included)
Business Cards (250 Included)
6 Months Free Hosting
Having an online presence is essential when potential marketing partners are looking to engage with a driver/brand. Having that professional consistent look can be the difference between getting a NO or a YES. Make sure you are ready when opportunity knocks at your door. The Branding Package is a great place to get started and is budget-friendly. The package includes all of the following and can always be upgraded when the timing is right.
Custom Driver Website (5-7 Pages)
Logo Design
Social Media Graphics
3 Months of Free Hosting

ONE PAGE RACE DRIVER WEBSITE DESIGN
One page website
Responsive design
Styled to match your brand
Your logo displayed
Smooth scroll from menu:

Achievements/Bio
About the Driver
Fan Zone
Sponsors

Content to provide:

The driver's bio
Racing achievements
Information for the fans
Sponsor logos with links to websites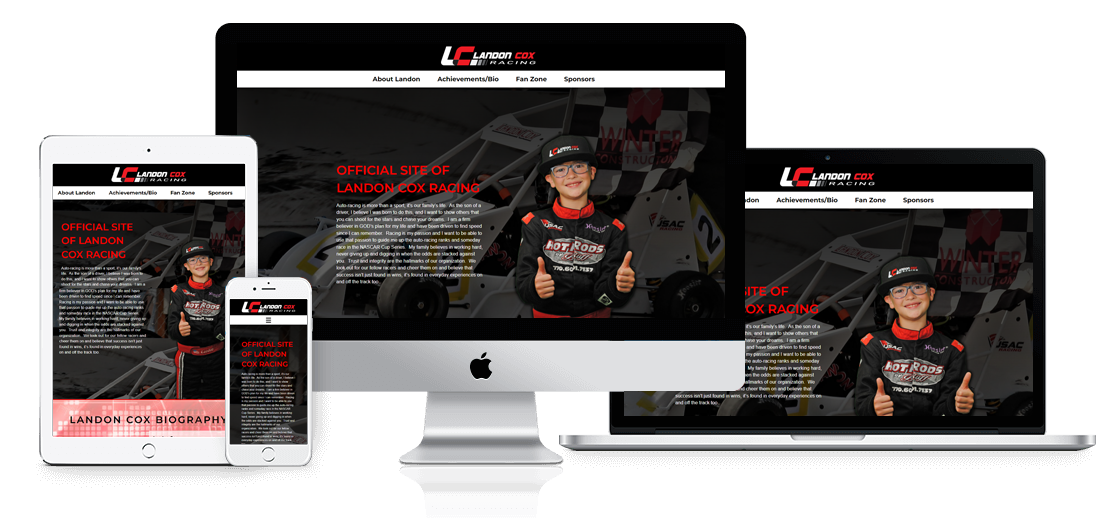 Responsive Website Design
Responsive One Page Website Design
$600
$600

At Victory Lane Design, we know what makes a website amazing. Our skilled Team of Designers create stunning, custom-designed, search engine friendly, mobile-ready websites that attract fans as well as potential sponsors. Did you know that most potential sponsors start their research by checking your digital footprint and it all starts with the website?  Hence don't let your website hold you back. We have the tools, the know-how, and the passion to make your website your greatest marketing tool.
Ready to start winning?
Move into the Victory Lane today.